This month's inspiration for the Art Bead Scene challenge is the oil painting
Discs of Newton (Study for "Fugue in Two Colors")
by Frantisek Kupka. I have to admit that this artwork is a little more abstract than what I normally respond to, but the rings of color are intriguing. You can read more about the artist and this painting over on the ABS blog
HERE
.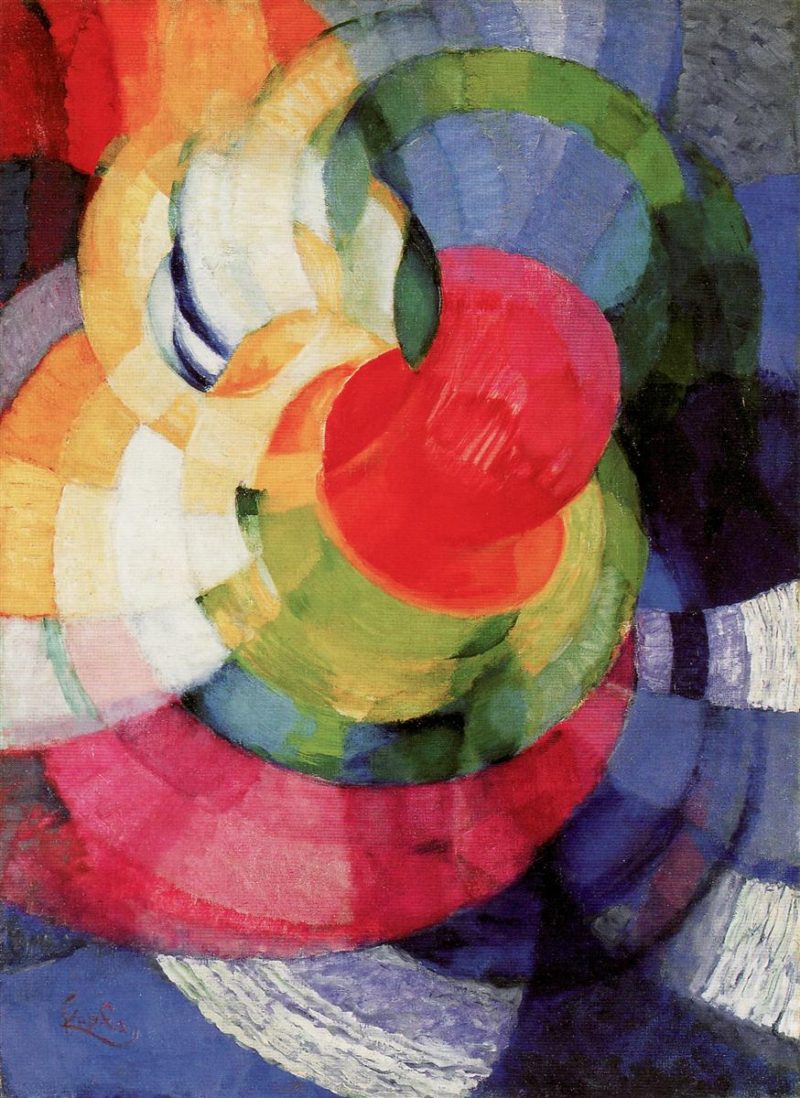 Title: Disks of Newton (Study for "Fugue in Two Colors")
The first thing that came to my mind was an adorable little apple charm that I got from an
Earthenwood Studio
destash bundle a few months ago. I thought it would be fun to make a little charm bundle with it, but before I started piecing that together I looked through my little collection of charms from Heather Powers' Inspired by Nature Fall Retreat to see if there was a charm set that the apple would work with. I found just the thing made by Beth Steffl! To give the necklace more physical and visual weight, I wire wrapped a lentil bead from
Golem Design Studio
with a fun pattern of concentric circles reminiscent of the inspiration artwork. I made links with glass rounds in shades of red, orange, and yellow.
I'm rarely happy to just make one thing for these design challenges, and this is no exception! I had snagged a cool enameled pendant from
Gardanne
that called out to me in response to the inspiration artwork. While the turquoise isn't in the inspiration artwork, there are other shades of blue and green so I'm taking some artistic license! I thought the way the red is dashed along the pendant in rows speaks to the segments of colors in concentric circles in the painting. Since the pendant is mostly red, I chose to have more of the turquoise in the necklace with pops of red an silver to balance things out.
Thanks for stopping by to see my latest designs!