This month's inspiration for the Art Bead Scene Challenge is
Red Tiger Lilly of Southern India
by Marianne North. It's a much needed reminder for me that spring will (eventually) come... even in Minnesota. I need all the reminding I can get when it's literally snowing on the first day of "Spring." Sigh. The artist was an English Victorian biologist and botanical painter who set out at 40 to travel the world, studying plants and accurately painting them. You can read more about the artist and artwork over on the ABS blog
HERE
.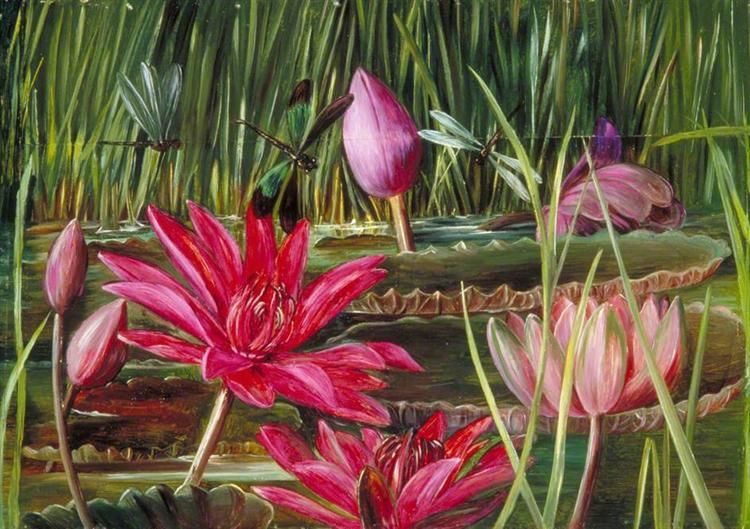 Title: Red Tiger Lily of Southern India
Artist: Marianne North
Date: 1878
Medium: Watercolor
I didn't feel like I had a ton of options in my art bead stash that were really speaking to me for this challenge. Luckily, I got my March Simple Truths Sampler in the mail from my friend Erin Prais-Hintz of
Tesori Trovati
and decided that I should just make something with her sweet earring charms right away! As I played with different combinations of beads to go with the charms, I ended up settling on two variations on the same theme using coordinating Czech glass, rhinestone rondelles, and brass.
Not quite satisfied to leave things there, I grabbed a
Green Girl Studios
lotus flower pendant that I had been thinking about using this month. As I've mentioned before, I've spent a lot of time lately organizing and putting beads away. During that process I rediscovered a strand of multi-colored dyed fire agate rondelles that felt pretty perfect for this challenge. I decided to let the gemstones pretty much speak for themselves with just tiny charlottes in grey separating them. To give a little more visual interest to the design, I wire wrapped some links with tiny Czech glass flowers in purple and green and placed the clasp on the side of the necklace instead of the back.
Thanks for stopping by today! Here's to getting some more Spring-like weather soon!!