I got a really late start on this month's Art Bead Scene challenge. So late, in fact, that I really didn't think I was going to even try. But then tonight my sweet hubby wanted to do some miniature painting so I sat down to make a necklace. Luckily, he also got out his light box set up and took a picture for me too! Anyhoo... it's late so I'm going to keep this super short.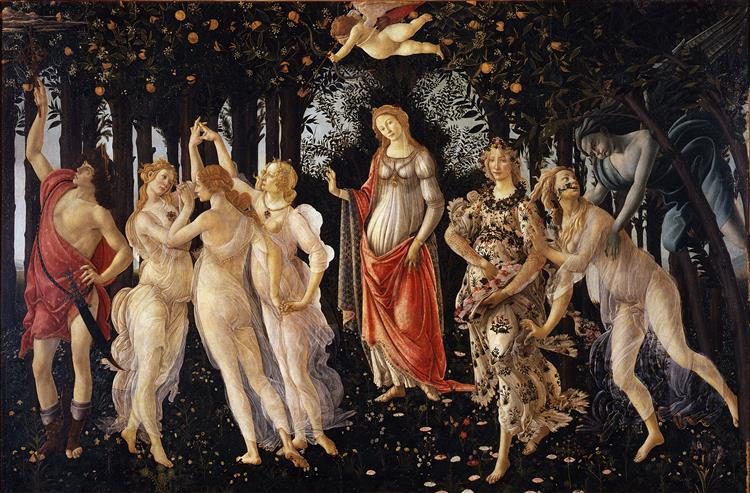 Primavera, by
Sandro Botticelli,
1478
This month's inspiration artwork is Primavera by Sandro Botticelli. You can read more about the artist and the artwork over on the ABS blog
HERE
.
I took my inspiration from the floral dress on the woman to the right of the central figure and picked out a lovely porcelain pendant by Terri Del Signore of
Artisticaos
. I strung it with a ton of Czech glass to complement the soft colors in the pendant and added a floral toggle clasp.