Seriously, how is it already October?!? We've been on the run (and now I'm heading out to a jewelry making retreat in Michigan) but somehow I managed to get something made for the Art Bead Scene monthly challenge. You can read all about the art and the artist over on the ABS blog
HERE
.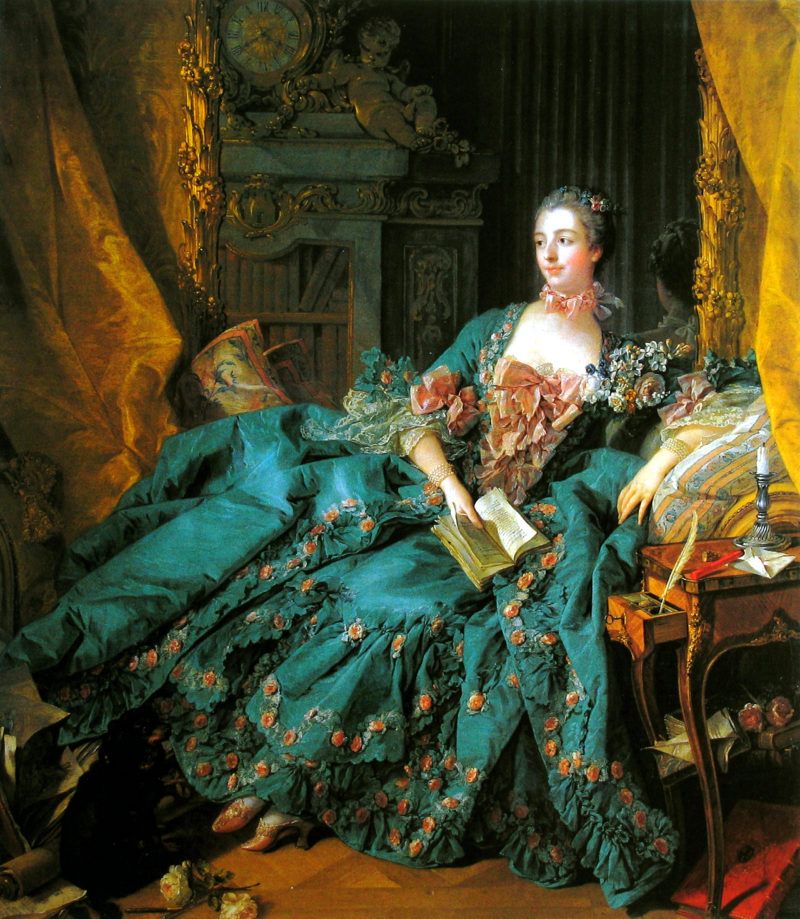 Title: Madame De Pompadour
I love the colors in this painting are so luscious! The composition isn't totally up my alley, but I can roll with it. As I was looking through my art beads, I gravitated toward a fancy flower pendant by Nancy Adams of Round Rabbit (boy I miss her beads now that she's not selling ceramics anymore!) that I've been holding onto for a long time. I added some fancy dangles made from Czech glass flowers and lots of brass bead caps to the pendant. For the body of the necklace I used more Czech glass in shades of teal/turquoise and pink as well as some vintage lucite.
If Madame De Pompadour wasn't wearing that pink ribbon around her neck, I think this necklace would be a fine replacement!