Oh fall, how I love you! (Even if your arrival means the long, cold winter is heading our way.) This month's Art Bead Scene challenge really captures the feeling of late October to me... I think it's a combination of the muted colors (very different from the brighter fall hues of last month's challenge) and the owl and moon imagery (which make me think Halloween).
Owl on Gingko Branch (Scops Owl Under Crescent Moon) 1915
Ohara Koson
Woodblock Print on Paper
To find out more information on the artwork and the artist who made it, click
HERE
. I love how cranky the owl looks... perhaps he's annoyed that he's been disturbed in his hunting! When I saw this piece, I immediately thought of the "Sweet Owl" bead set that I had bought from
Gaea
a while back.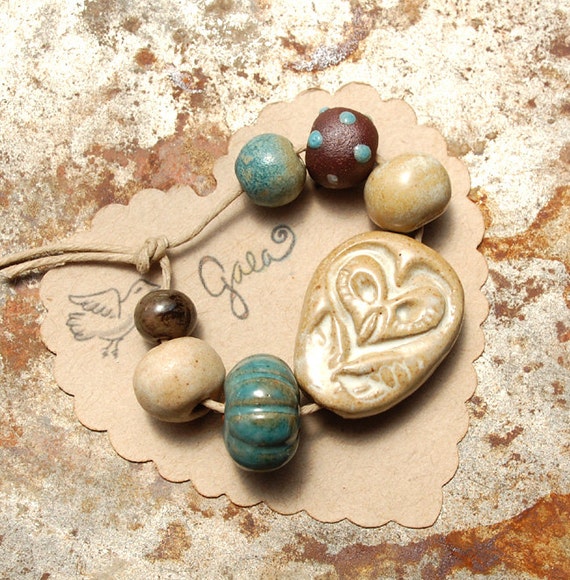 I decided to use most of this set in my design along with a couple of natural stones... a really cool piece of black agate and a red creek jasper round. Because of how much grey is in the palette, I used Vintaj arte metal wire to make the beaded links. The copper elements, including that cute little gingko leaf from TierraCast, pull in the warmer tones from the palette.